Master Plan for Bicycling and Walking in the Town and Village
A draft Bicycling and Walking Master Plan for the Town of North East and the Village of Millerton aims to lower greenhouse-gas emissions, increase equity, improve public health, stimulate the local economy and job creation, and enhance North East's sustainability. It has been shown that significantly increasing local bicycling and walking stimulate these beneficial effects on the community.  You are invited to comment on the plan through March 26, 2023, via email to climatesmartmillerton@gmail.com.
Local Waterways Have a New Protector
Starting as a mountainside spring below Riga Lake and South Pond, Webatuck Creek grows quickly from a trickle to a burbling, life-filled stream.  As it flows south through Amenia it becomes the Ten Mile River. Leaving the state below Kent, it enters the Housatonic River and heads for the sea.
If we take this invaluable watercourse for granted, as the term "creek" suggests we do, a lengthy and detailed study now in draft form should pique our interest. Its numerous authors have put years into information gathering and writing, and now ask us, the public, for scrutiny and comments. 
One point of this massive effort to forge consensus about the stream's future was to gather all affected parties. This has been achieved and is spelled out in the study's report, "Ten Mile River Watershed Management Plan." 
Greenhouse-Gas Emissions Inventory
One of the main goals of the Climate Smart Communities program is to help reduce greenhouse-gas emissions. These come from a wide variety of sources, principally from human activities, and are contributing in a major way to global warming.  One might say that the greenhouse-gas emissions from Millerton and North East are miniscule in the total scheme of things, and that's true.  But if every city, town and village took that perspective, we'd never get anywhere, and most of us would prefer to be part of the solution, not part of the problem.
Our greenhouse gas emissions come from a variety of sources. There are the obvious ones, such as vehicle exhaust, home furnaces or gas stoves.  But we also need to think about the electricity we use to power everything from lighting our homes and offices, to refrigerators, computers, garage door openers, etc. etc. It's a long list! When we order something from Amazon, there is the packaging that was fabricated, and the truck that delivered it.  Maybe even a cargo plane was involved. All of which adds up. In order to reduce our consumption, we first need to figure out where and how much we are emitting.
So the first step for Town and Village government is to inventory and measure all our emissions.  Since there are just a few buildings involved, namely Town Hall and our highway departments, plus the vehicles and maintenance equipment that we own, it's not an overwhelming task. Then, when we know more accurately how much we are emitting, we are in a position to figure how we can reduce it. Be assured that we are committed to that goal, too. 
— Chris Kennan, North East Town Supervisor
The 2020 Town Government Operations Greenhouse Gas Emissions Inventory Report is available:
The 2020 Village Government Operations Greenhouse Gas Emissions Inventory Report is available here.
The Government Operations Climate Action Plan is the product of a partnership between the Town of North East, Village of Millerton, and the NYS DEC Climate Smart Communities program. The Town and Village have established a credible base year (2020) GHG inventory for its local government operations. The largest source of GHG emissions is the Town's closed landfill, followed by its fleet of vehicles, and buildings/facilities. The Village's largest source of GHG emissions is its vehicle fleet, followed by its buildings/facilities, employee commute, and street lights/traffic signals.
Based on input from the Climate Smart Task Force, Board and Citizens, practical climate actions have been identified to meet the Town and Village's 1, 5 and 10 Year GHG reduction targets. The Climate Actions for the Town include:
Replace one gas vehicle with an Electric Vehicle
Green Power Purchase Agreement
Closed Landfill Methane Biotreatment
The Climate Actions for the Village include:
Pump House Solar Repair (replace 15Kw Invertor)
LED Streetlight Replacement
Upgrade Village Pump House with New High Efficiency Pumps
In addition, these climate actions will also help meet the Town and Village's Climate Smart Community certification goals.
The full report is available
here
.
Town Building Energy Use Benchmarking
In June 2021 the Town of North East voted to track its energy use in all its buildings annually in accord with recommendations for NYSERDA's Clean Energy Communities program (click here for the Town Board Resolution). This information will allow comparing  what the Town expends in its buildings with that of other New York State public buildings of similar type, size, and use. This data will help North East make its buildings more energy efficient and cut energy waste. This effort is important: Historically, buildings account for 60 percent of the energy used in New York State.
The Town's energy bills (electricity and oil consumption) will appear in Energy Star Portfolio Manager, which creates an annual energy-use report. It will contain up to two years of energy consumption and be available on this page (click here for the latest report) and through a link on the Town website.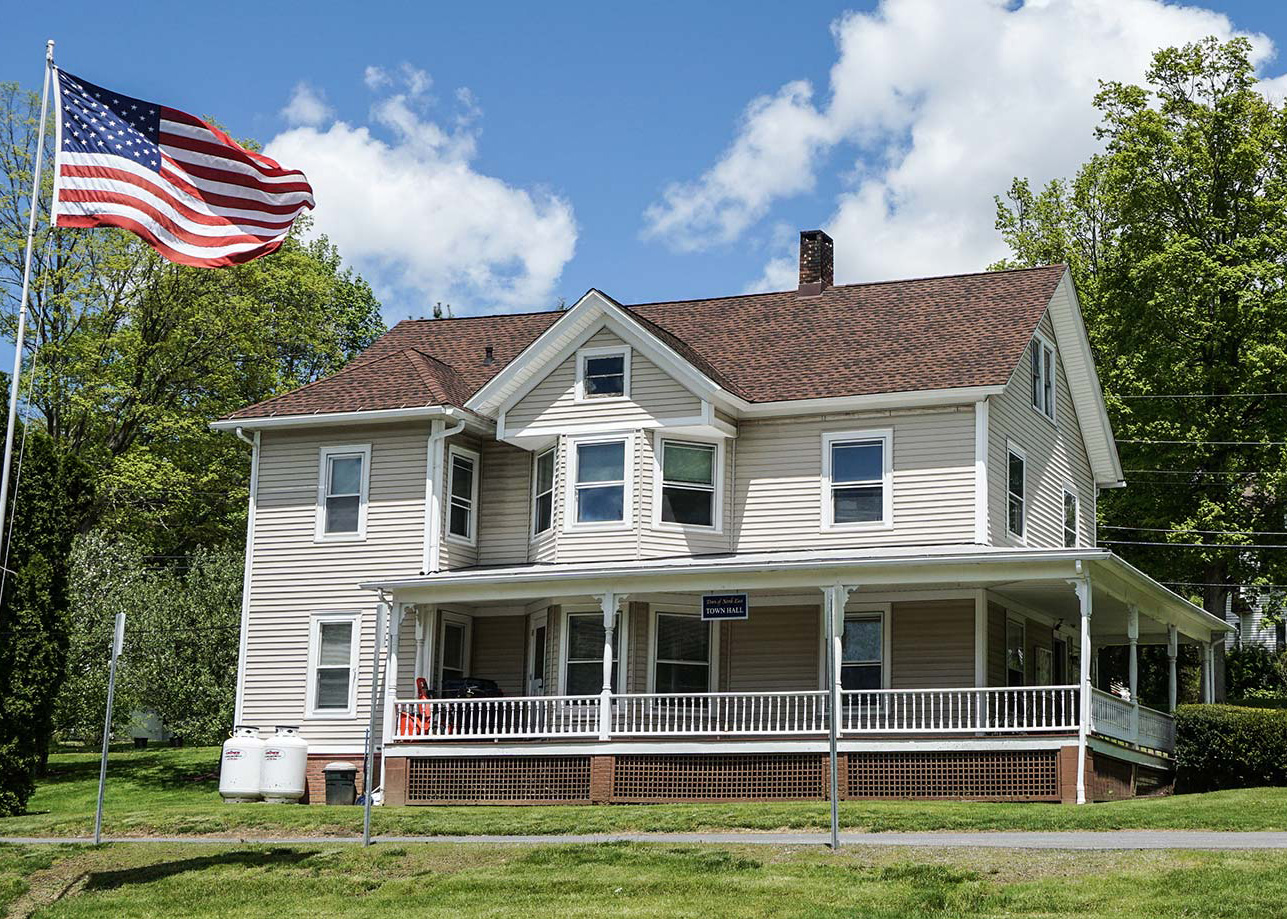 New Town/Village Highway Garage, and It's Green
The Town of North East and Village of Millerton are being agreeable these days, and now they will share a new facility for their highway departments.
Currently, the Millerton highway department borrows space from the Village water works, a concord rooted in necessity rather than design. The North East highway department has been housed in a thriftily built cinder-block building on South Center Street right next to Webatuck Creek, with its piles of salt and sand outside, mere feet from the creek bank and easily in reach of a 100-year flood—hardly an ideal situation.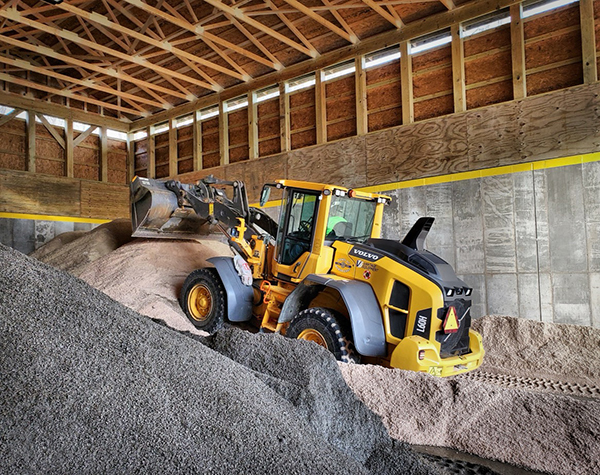 Modern, Low-cost Lighting for the Village
Street lighting took a turn for the worse when high-pressure sodium lamps were widely adopted. They saved everybody money, and probably took a bite out of crime, but night became sickly yellow-orange, perfect for an invasion of the walking dead or a jaundice outbreak but not your general outlook.
Sodium lighting has other disagreeable traits. It's bright in every direction, such as into a sleeping room. It contains mercury. It breaks easily. 
Allow us to introduce light-emitting diode streetlights, aka LEDs. The Village of Millerton already has quite a few but needs 85 more. The Climate Smart Task Force is working on it.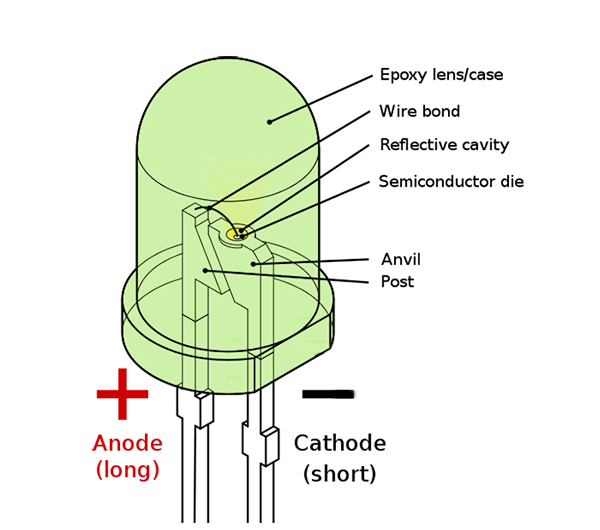 Wastewater Treatment Facility Slated for Village of Millerton
About one in five U.S. households rely on septic systems. Everyone in Millerton and North East, business and residential, does (a few still have outhouses). Septic systems require land, porous soil quite a few feet deep, and a service to empty the tank now and then. Millerton wants to grow, but has precious little land to spare. 
Meanwhile, some residential systems are on the verge of failure and expensive replacement—if replacement can happen under current state Department of Environmental Conservation regs. More than a few Village businesses have felt the pinch of limited sanitary facilities. A prominent store has been constrained for years by a small single toilet, and that in an adjacent building. Others, in desperation, have considered composting toilets, even marine holding tanks.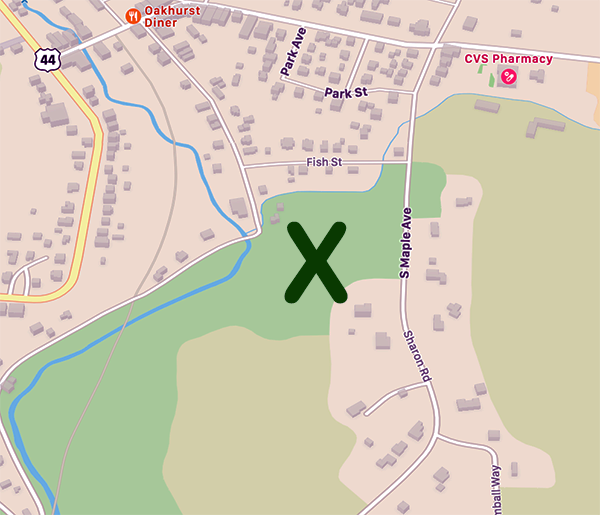 Road Salt
Maintaining Winter Road Safety with Less Salt
The effects of road salt on the living environment continue to be studied, but the results so far are that it's devastating.
First of all, a high concentration of salt is deadly for most life. Salt spread on roads to control ice invariably ends up in nearby streams and wetlands, where it wreaks havoc throughout the foodchain but especially at the egg, larva, and early stages of growth. Further, as scientists at the Cary Institute have learned, salt that settles in topsoil eventually ends up in nearby bodies of water, a process that continues for years.
Climate Resiliency Planning
The Town of North East and Village of Millerton have completed a review of their policies and procedures* against best practices for climate change mitigation and preparedness.  Housatonic Valley Association (HVA) was engaged to conduct this review, which began in 2019 and concluded in November 2021.
HVA created a web repository based on the CSRP and populated it with applicable publicly available documents and identified what was missing on the CSRP questionnaire. Town and Village officials, ex-officials and municipal committee members then collected other existing documents. The remaining missing policies were noted on the CSRP checklist.
The CSC Task Force made a preliminary presentation to the Town Board on June 10, 2021, introducing the project, the categories, and early recommendations to reinforce resiliency thinking and planning in their regular considerations.
HVA then evaluated the policies against best practices, identified the gaps and deficiencies and articulated opportunities, recommending next steps.  HVA presented their findings in a special Town Board Meeting August 26, 2021 to provide the groundwork for the development of a plan to improve our community's climate resiliency (presentation available here).  HVA then created a formal evaluation with recommendations that was delivered November 19, 2021 (the report is available here).
Some of the recommendations are already informing Town rezoning.  Resident preparedness advice has also been added to the CSC website.  In addition, the Town website has been revamped and will now accommodate this valuable archive of documents and recommendations so that they are accessible to the public and all Town committees that need them.
*Funded in part by the Climate Smart Community Grant Program, Title 15 of the Environmental Protection Fund through the New York State Department of Environmental Conservation.