For the last 50 years, the world has marked Earth Day on April 22nd, raising the prospect that at least once a year we should all spare a thought for the wobbly, resilient planet we live on.  The Climate Smart Task Force has been hosting Millerton Earth Day events since 2020, arranging many activities and events that invited us to take a closer look at the natural wonders around us, notice that some wonders are tender and vulnerable, and consider how they might be protected.  
The 2022 international theme was Invest in Our Planet.  Millerton's 2022 Earth Day celebration was centered on the Great Lawn of the Millerton Inn, where community organizations and businesses offered advice, information and showed off their green products to a crowd that was entertained by live music and fed by Millerton Inn's souvlaki crew.  Click here for pictures and recap of the 2022 Earth Day Fair.
For 2021 the international theme was Restore Our Earth. Millerton celebrated the idea throughout the Town and Village on Saturday, April 24th, with some virtual events  beginning on the official date two days earlier, and another on April 28th.  Highlighted were our farms and farmers – as some provided behind the scenes tours to acquaint us with what they're growing/raising and how they're doing it. McEnroe's Composting Facility opened its gates so that we saw for ourselves how they turn banana peels, a failed zucchini casserole, sawdust, and retired showjumper manure into a nutrient rich mulch for our gardens. Stories, lectures, workshops for families, and free seeds rounded out the day.  Our Village merchants are raisied money for trees to plant in the soon-to-be wonderfully renovated renovated Eddie Collins Memorial Park.  Check here for the 2021 Millerton EarthDay events calendar, a fun video preview, and photos from the events.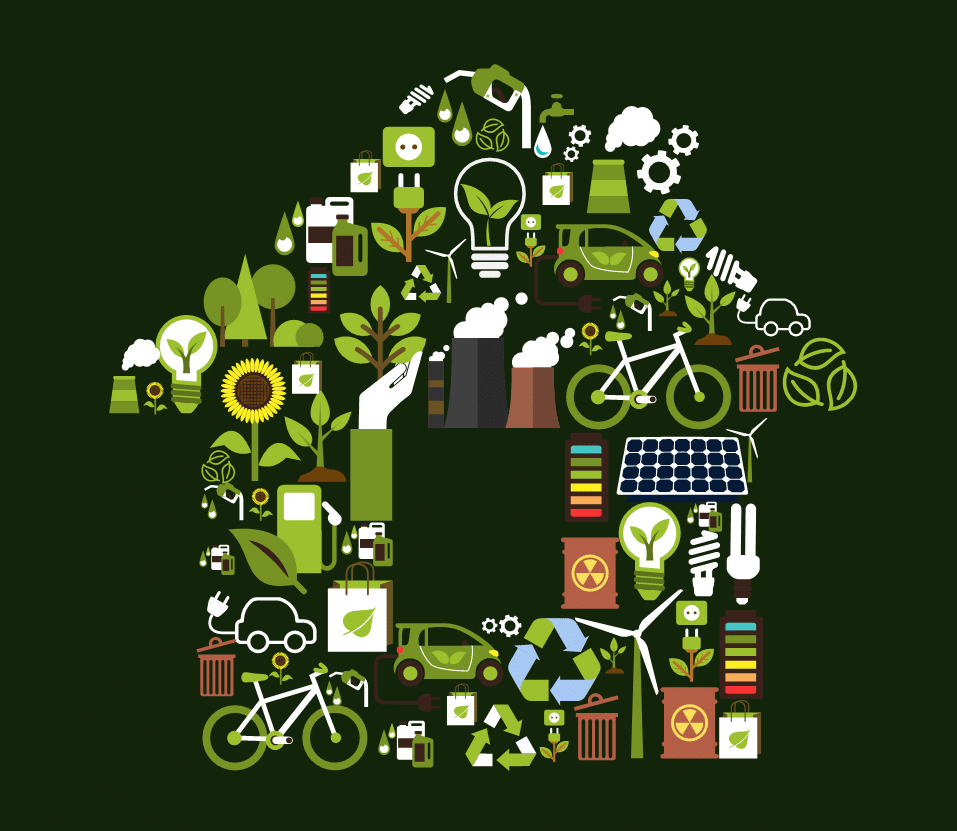 Healthy Communities Need Connections
Since the first section was completed in the 1990s, the Harlem Valley Rail Trail has been a boon to the area. While a New York State resource, it was started with U.S. Highway Department funds during the Clinton administration. In Dutchess County The Rail Trail is leased and maintained by the County. In Columbia County it is state-owned and maintained by the Department of Parks, Recreation, and Historic Preservation. (Much of the land, for the record, was acquired by the Harlem Valley Rail Trail Association and donated to the state.) Yet none of this really matters to the users, who come from all over. It welcomes walkers, bikers, skaters—any form of mobility as long as it is human-powered (unicycle anyone?)—from anywhere, domestic and foreign. Trail parking lots are no strangers to cars from Connecticut and Massachusetts, New Jersey and Pennsylvania.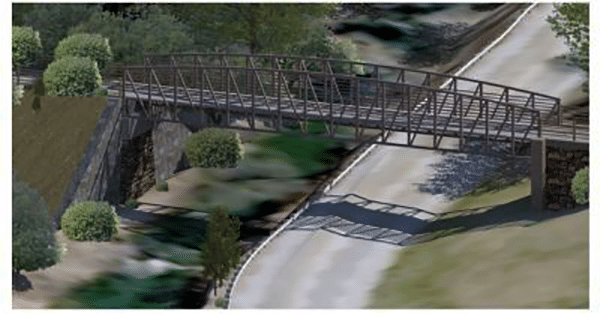 NECC Millerton Farmers Market
Bringing Small-scale Farmers, Makers, and Bakers Together with Nutrition-minded Consumers
The Millerton Farmers Market has been operating since 2007, when the idea was proposed by Karen Kisslinger, a local acupuncturist, organic gardener, and meditation teacher who also ran a program at the North East Community Center (NECC) called "Partners for Children." Karen, who was married to local physician Robert Dweck, had been nurturing and nourishing the community for many years. She saw the need to promote local farms and healthy food sources and she approached then Executive Director Jenny Hansell who, it turns out, had experience with Greenmarkets in NYC. Jenny added teen interns in farming and marketing to the mix.  Sadly, Karen passed away in 2009, but her legacy lives on with 14 continuous seasons of market operation.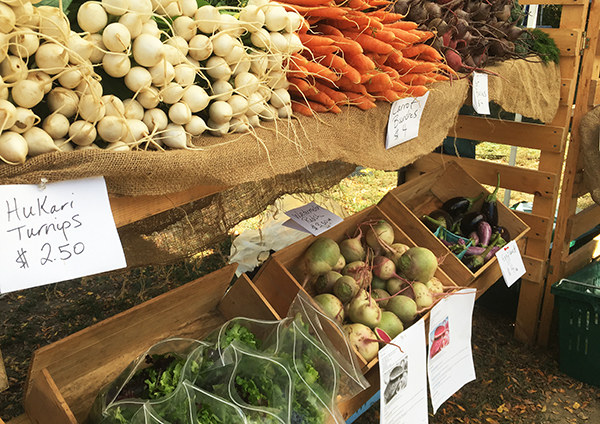 Eddie Collins Revamp (Millerton Memorial Field)
The Village of Millerton has embarked on an effort to revitalize Eddie Collins Memorial Park, a 17-acre recreation area just north of the Village on Route 22. The Park is a beloved community asset and has been at the heart of Town and Village life for decades, but in recent years its aging amenities have fallen into disrepair. Under the leadership of Village resident Stephen Waite, a complete overhaul is in the early stages, and much important progress has already occurred.
A master plan for the Park's revitalization has been developed, and over $1 million has been raised to begin the multi-year, multi-million-dollar effort. The new park will be built to modern environmental standards and be accessible to people of all ages and physical abilities. The plan includes a regulation-sized soccer field, a swimming pool, basketball courts, and walking trails. The existing accessible playground and historic Little League Field will be renovated and upgraded. Tennis courts and pickleball courts are also in the early planning stages. To learn more about the project, visit www.millertonpark.org.
Who Was Eddie Collins?
Eddie "Cocky" Collins, a Hall of Fame ball player, considered by some the finest second baseman in baseball history, played in the majors from 1907 to 1930 for two teams, the Philadelphia Athletics and the Chicago White Sox, then coached, managed, and was a controversial general manager of the Boston Red Sox. His career batting average was .333, with  3,315 hits and 1,300 RBIs. His managerial record was 174-160.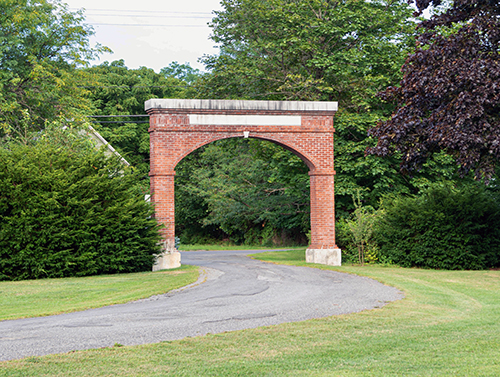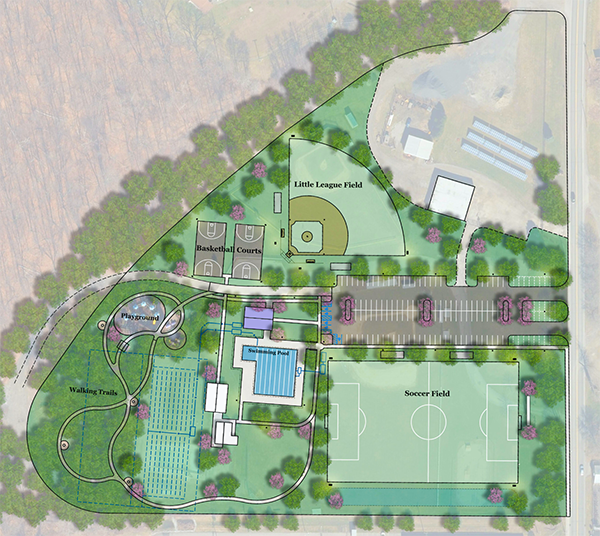 Millerton Pollinator Garden
Native Plants Welcome Bees and Birds in Millerton Garden
The Village of Millerton is doing its part to make sure that its birds and bees have a welcome local home of their own. There's a wonderful little garden right next to the Post Office on Century Boulevard filled with native plants birds and bees will pollinate, lay eggs on, and gain sustenance from their nectar, insects, and other delectables. Stop by and take a close look. 
Aside from beautiful flowers, pay attention to the insects buzzing around and other creatures who are visiting. Maybe you'll see Monarch butterfly caterpillars nibbling on Milkwood leaves, or a Ruby-throated Hummingbird probing blossoms for nectar.
Many thanks to the North East/Millerton Conservation Advisory Commission, and to all of the donors of materials and time, for this wonderful addition to the biodiversity of our community!