North East Community Center (NECC)
At the heart of North East and Millerton since 1988 is a wonderful nonprofit institution, the North East Community Center. This organization offers a wide range of social, educational, recreational, and cultural programs and services to the residents of Millerton, North East, and adjacent communities. It is a willing partner to the Town, the Village, other municipalities, and other nonprofits in order to expand its reach to possible participants and help enhance the well-being of the community in new ways.
The NECC has been environmentally conscious since its inception. Across its programs, it incorporates environmental, ecological, and climate issues in its education and experiences, empowering children, youth, adults, and seniors to be climate smart, energy smart, and active environmental stewards for the future.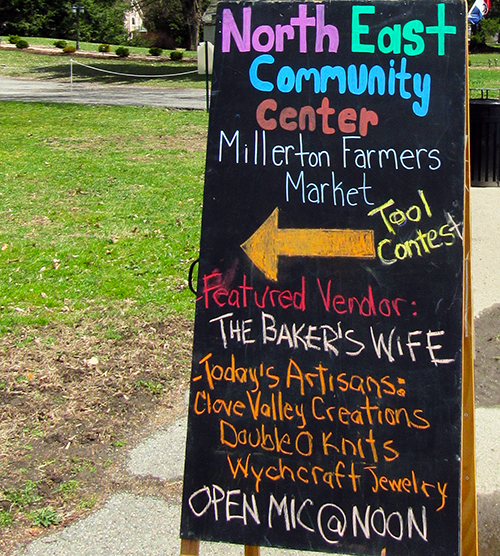 North East – Millerton Library
Books, Video, Computers, Programming, and More
The North East-Millerton Library can trace its history back to 1867 to the Millerton Reading Association. In its current incarnation (chartered in 1927), the Library was created by local community members who believed the town needed a center of books and learning. In 2009, the building now known as "the Annex" was purchased, doubling the space available for programming. This includes being the polling place for all three voting districts of the Town of North East. 
The Library has worked toward making environmentally minded improvements to its historic building, upgrading heating/cooling systems, windows, and doors, as well as installing energy-efficient lights. The Library takes pride helping the community gain awareness of the local natural environment through educational programs and learn what they can do to make sure it is healthy.  Some programs of note are "How to Solve Climate Change by 2030" with Eban Goodstein, Director of the Bard Center for Environmental Policy, and "Intro to Climate Change: Be a Climate Ambassador" where members of Hotchkiss School's Students for Environmental Action club work with local children.
The Library is open Tuesday through Friday 11AM to 6PM, Saturday 10AM to 3PM. Its director is Rhiannon Leo-Jameson.  
75 Main Street
PO Box 786
Millerton NY 12546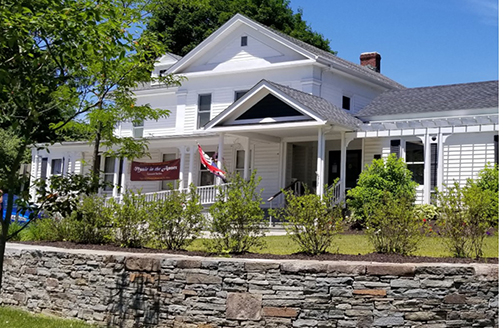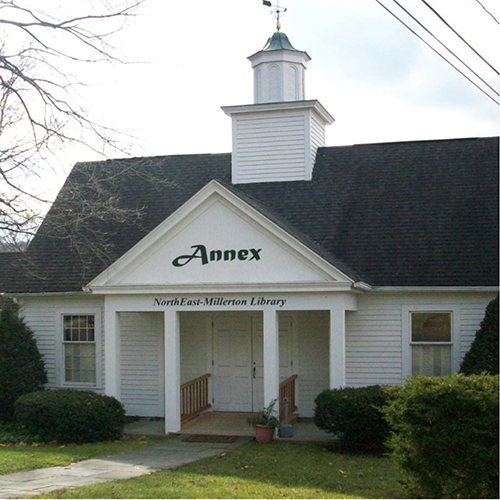 Townscape of Millerton and North East
Between Government, Businesses, and Residents Blooms Townscape
Townscape is a nonprofit organization founded in 2007 with a focus on community revitalization and beautification. A better description, however, might be to say that Townscape is a local group of people who work with Town and Village to improve the place we all share. 
Here are some of the things that Townscape has done: It has planted over 40 trees in the Village, created the Millerton Historic District, helped restore the Millerton Clock Tower, decorated Main Street for the winter holidays, organized Arbor Day celebrations, provided new signage at the entrances to the Village, helped with the design and financing of the iron railing on the sidewalk in front of Gilded Moon Framing & Gallery, organized the effort to build the planters behind the Oakhurst Diner, helped secure a grant for the composting toilets on the Rail Trail, provided the Village with two pilot recycling bins, planted and maintained the flowers in Veteran's Park every year, provided new benches throughout the Village, and provided the much used tables and chairs in sitting area in front of Veteran's Park. This year Townscape is playing a major role in the Millerton Community Park (aka Eddie Collins Memorial Park) Project, and is partnering with the Village in its effort to obtain a municipal wastewater system.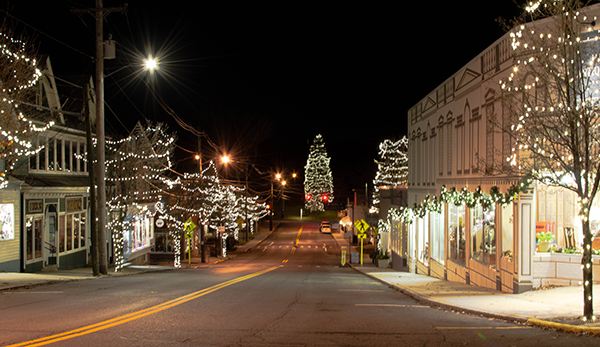 Friends of Coleman Station Historic District
Sustainable Agriculture for 250 Years and Counting
The neighborhood of Coleman Station, five miles south of Millerton, is a largely intact 250-year-old rural community of sufficient historical import that, when its members petitioned the federal government for status as a historic district, it was granted in 1993, becoming one of the nation's few rural historic districts and New York State's second. The designation recognizes a contiguous group of eight farmsteads, most of them purchased in the last quarter of the 18th century, which properties have remained largely entire and in some cases owned by descendants of the original families.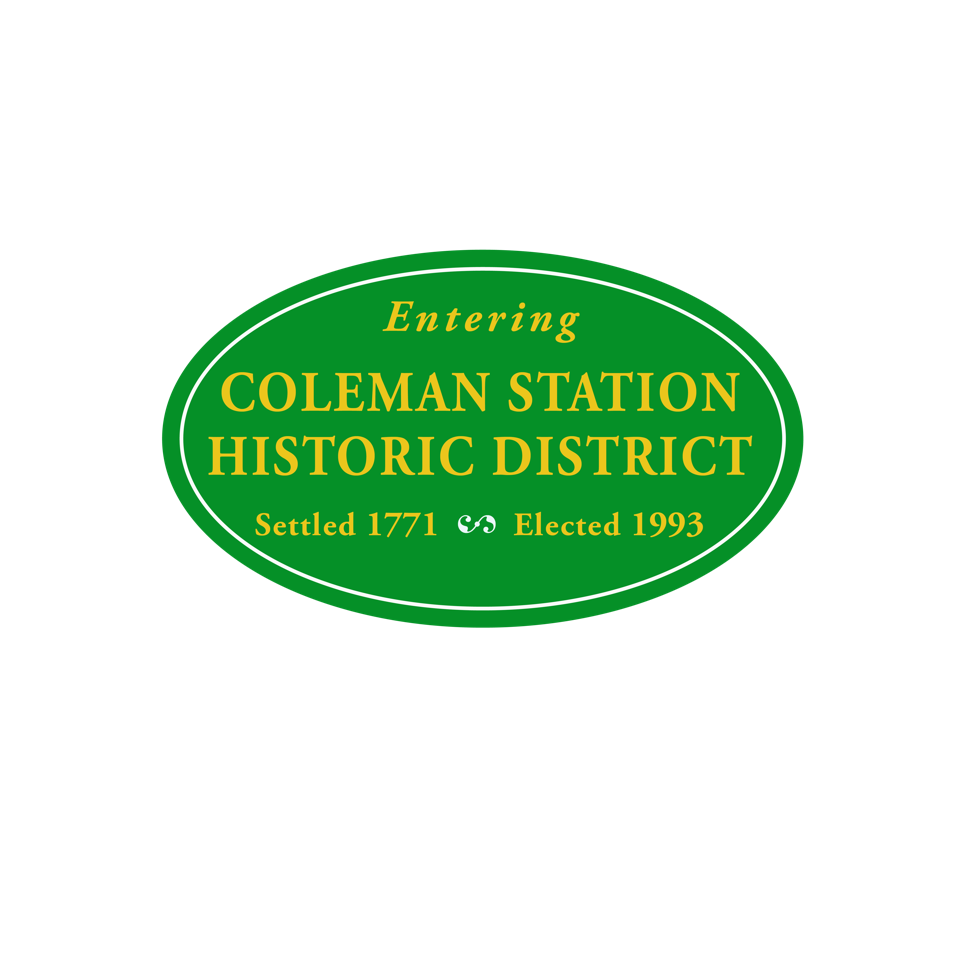 American Legion
Dedicated to Serving Country and Community
Members of our military have certain values instilled in them when they join up. They are bound tightly to the idea and fact of serving their country and their fellow citizens. So when things get tough, they mobilize to make things a little bit easier for others, a little bit more comfortable, and a lot safer. For most, nothing changes when they take off their uniform and they become veterans. The same call to duty remains.