Bikers in this area enjoy paved country roads, magnificent views, and little traffic that's not local, but the roads have no shoulder and being forced off by a piggy driver could easily result in a crash. On the other hand, as we said, there's hardly any traffic. Notably, most drivers will slow down and give bikers a wide berth. For no traffic at all but other bikers and walkers, enjoy the 24-mile plus 2.2-mile Harlem Valley Rail Trail.
Harlem Valley Rail Trail
bike, walk, run, xc-ski, snowshoe
The HVRT, a great local resource, runs smack through our area. Consider it a starting point. The newly opened 8-mile section north of Main Street, Millerton almost completes a 26-mile uninterrupted trail from the MTA's Wassaic Train Station south of Amenia Village to Hillsdale in Columbia County. A bridge over Route 22 connecting a 2.2-mile stretch south of Hillsdale with the rest of the Trail will take a bit of doing, but should be built in 2023.
The Rail Trail is tame and civilized. As a former rail bed it is level, mostly rising barely perceptibly from south to north, asphalt-paved with guardrails along drop-offs and bridges, of which there are several. It's suited for walkers, runners, bikers, roller-bladers, skateboarders, strollers, and, after a snow, cross-country skiers and snowshoers. (Travel by motorized means of any kind is not allowed.) Compared to other trails, the Harlem Valley Rail Trail is relatively rural. You'll see a large variety of habitats.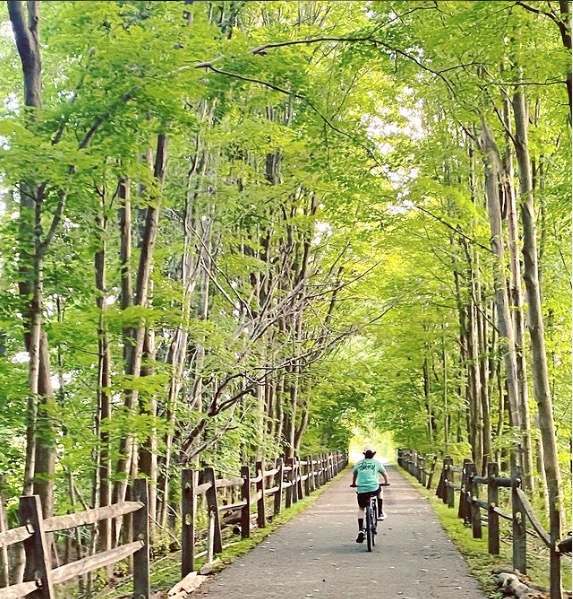 Our area teems with scenic roads, conservation lands and gardens to enjoy.  The Harlem Valley Rail Trail is a popular option (read more in the Bike section), but here are a few more favorites:
Located north of the village, running 1.7 miles between the Beilke Road (steps from where it crosses the HVRT) and Rudd Pond Rd, Merwin Rd offers scenic views with minimal vehicle traffic. For a nice 3-mile loop, pick up Merwin Road at the intersection of Beilke, and head NE past some homes with the Rail Trail and Webutuck Creek to the left.  Up a small hill and a little further along the homes yield to farms—corn to the left with the Taconic Ridge as backdrop, and cows to the right. After more gentle climbing enjoy shade from maple and birch trees planted neatly along both sides of the road by Spencer's Corners (Tree) Farms—note its other inventory to the right.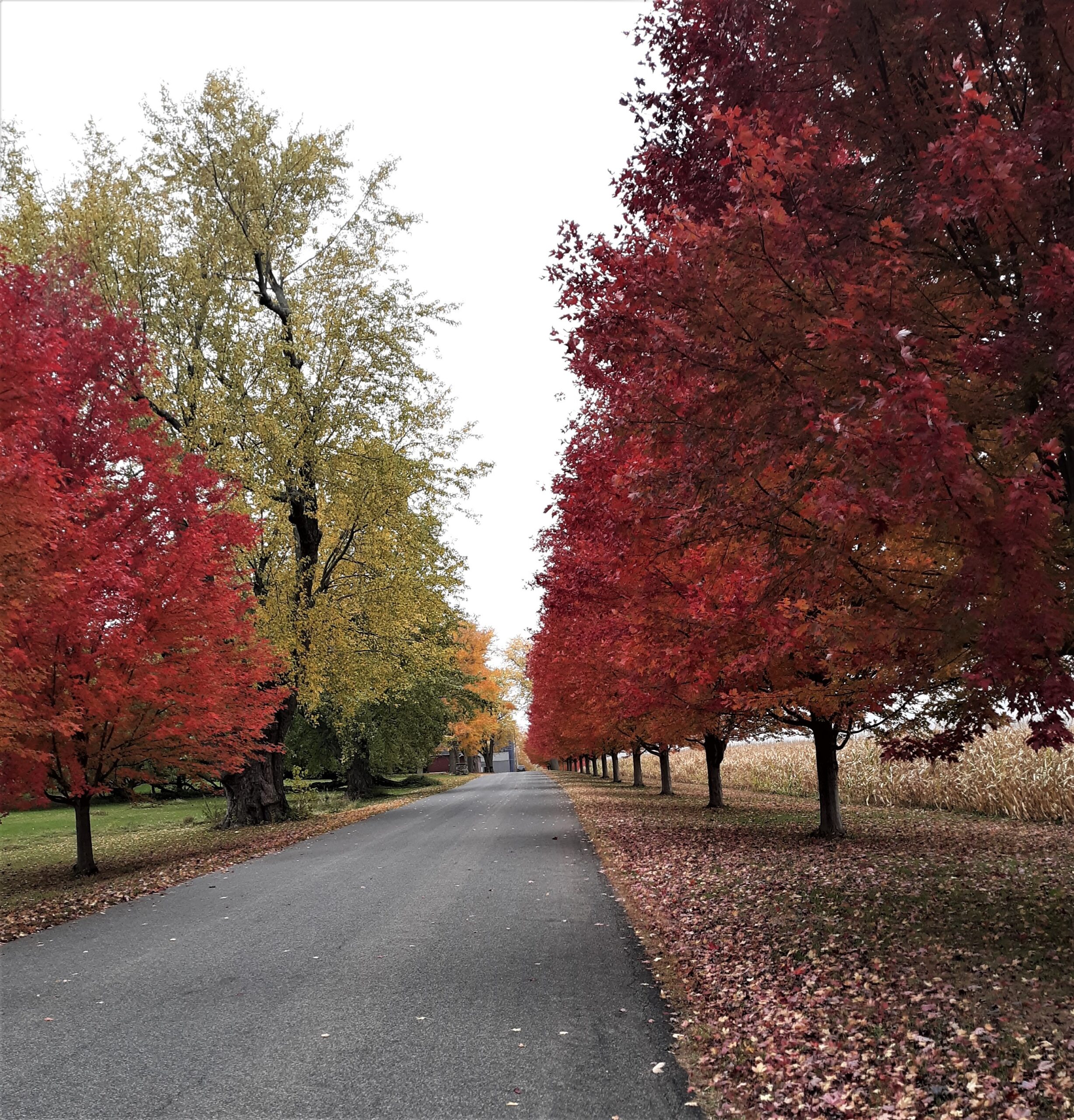 Overmountain Conservation Area
walk, run, xc-ski, snowshoe
This 1,700-acre public Columbia Land Conservancy property, just outside our town in Ancram, offers over 10 miles of trails, many of them easy and popular with walkers (with or without dogs). There are three small parking lots serving different trails. For the main trailhead, on Catalano Road NW off Route 22 north of Old Post Road 4 and Carson Road, South of White House Crossing Road, go to the far end of the lot, then turn right at the map kiosk onto the old farm road and past the gate.  Enjoy the views of meadows and the Taconics to the east as you gently climb to the top of Kite Hill where a gazebo awaits, about 0.4 miles from the start.  Stop here and enjoy the views to the west with the Catskills in the background.  From here you can continue along the network of paths.  If you have energy left over when you return to the lot, cross Catalano Rd following the yellow trail stakes to the top of Gentian Hill (steeper climb!) to enjoy another perspective of the Harlem Valley.  More info from the Columbia Land Conservancy here.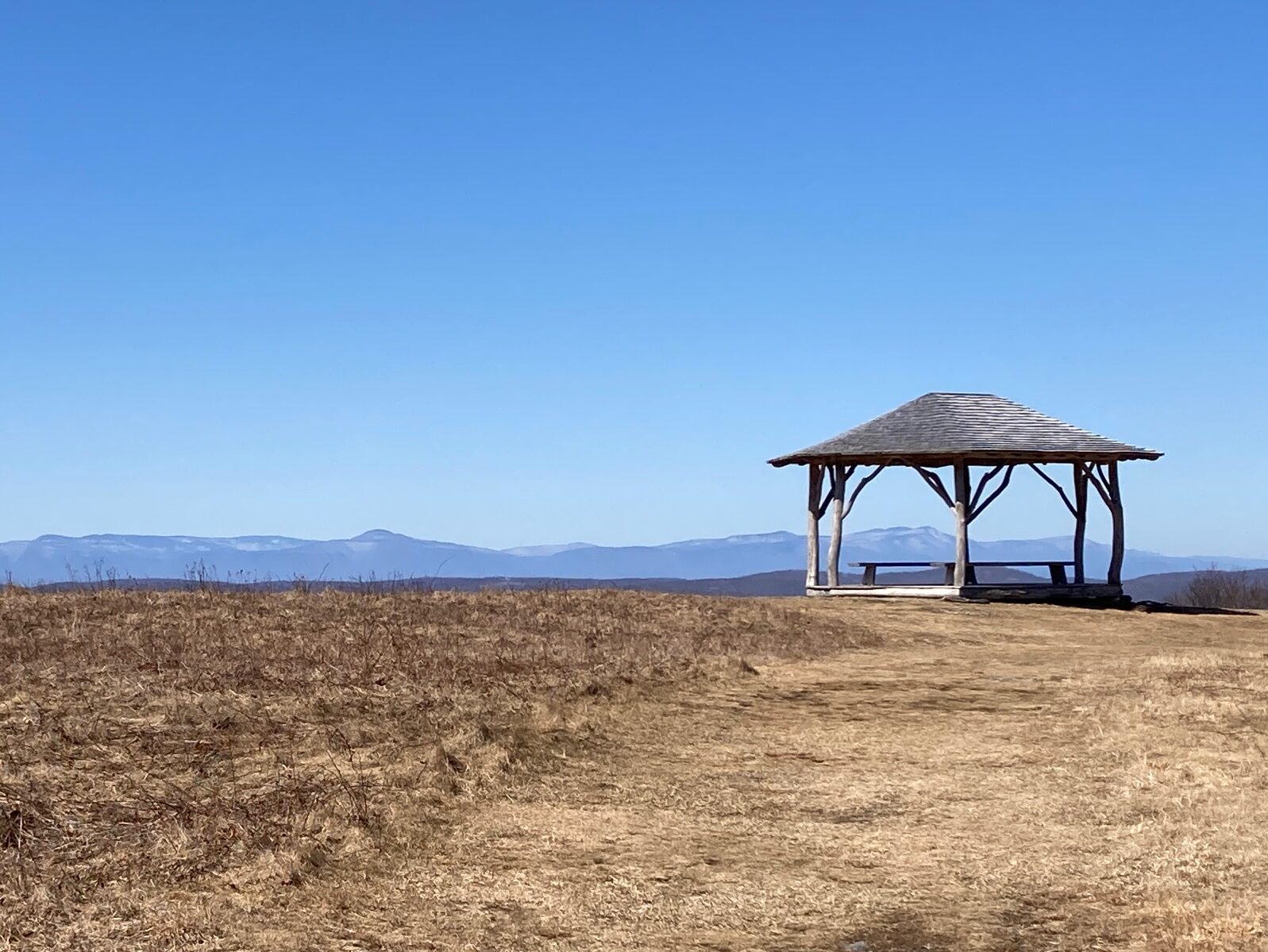 Innisfree is an American nonprofit public garden in an episodic eighth-century Chinese style in nearby Millbrook. It's impossible to see the whole from any vantage. Its 185 acres hold streams, waterfalls, terraces, retaining walls, rocks, and plants. Most of the plants are native, and the rocks are from the local forest. Its design evolved over more than 50 years, managed by landscape architect and gardener Lester Collins, who was also enamored of Japanese design and the arrival of modernism. At the site's center is Tyrrel Lake, 40 acres, a deep glacial pond from which water is pumped into a hillside reservoir, and thence to the garden's water features. In 2019 Innisfree was listed on the National Register of Historic Places.  More info here.
Eleven miles of walking trails await at the Audubon Center in nearby Sharon. This 1,147 acre wildlife sanctuary (so no dogs, not even your cute COVID puppy) offers diverse habitats that are home or migratory stops for many species of birds.  More info here.
Sharon Land Trust Goodbody Preserve
This 2-mile loop up Indian Mountain in Sharon, CT gains 500 feet of elevation and has some short steep sections.  
Start at the parking lot on the east side of Route 361 (from the firehouse north in Sharon, also Millerton Road; Sharon Road south from Millerton at the Route 44 light). White disks mark the trail, and these beckon you north to the woods before turning up the hill, but often a path straight up the hill has been mowed inviting a direct assault of the mountain – follow this if the grass isn't too high.  After 0.2 miles and 100 feet of elevation, you reach a sign for the "loop trail"—go into the woods for a clockwise circuit, but first turn around and enjoy the southerly views of Sharon Valley while waiting for your second wind. You can see Sharon Hospital among the open fields and tracts of woodlands, and possibly the Clocktower and the Congregational Church steeple on a winter's day.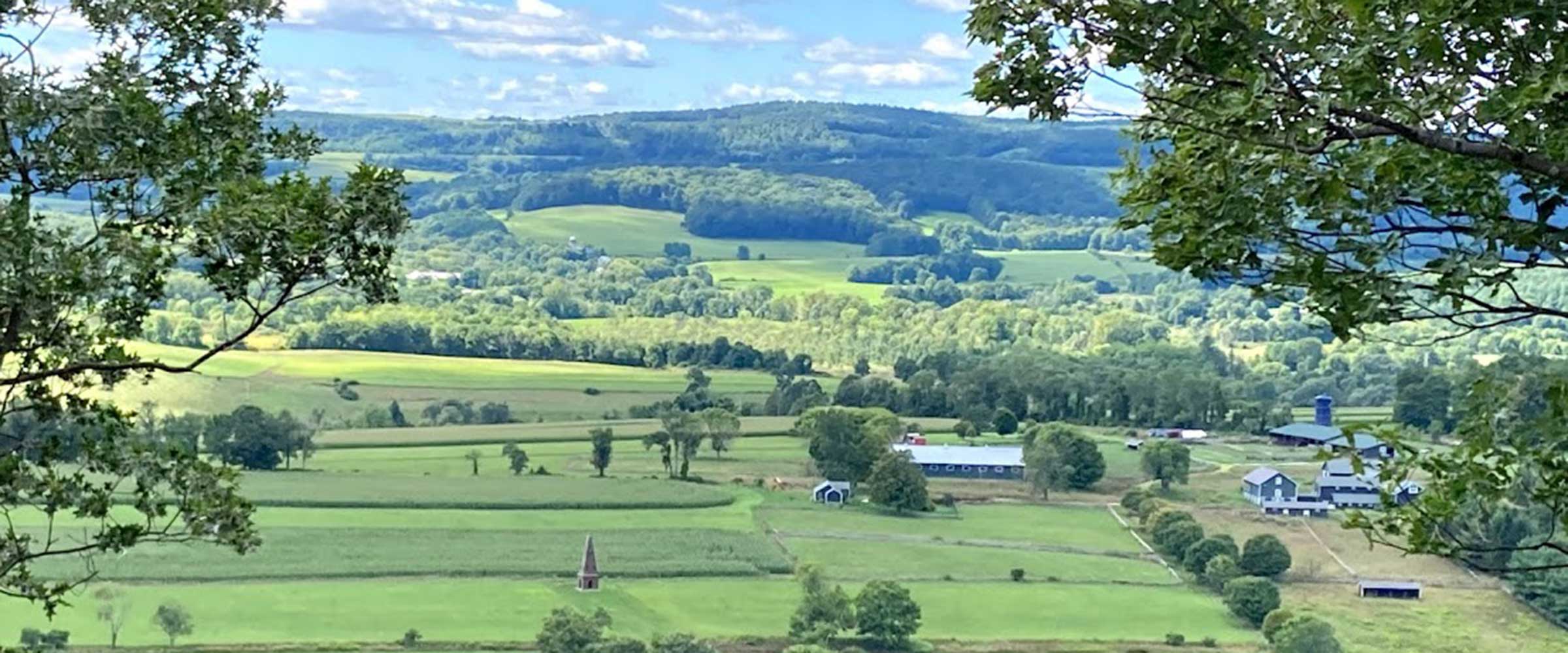 South Taconic Trail
hike, snowshoe, xc-ski (portions)
This 4-mile out and back trail gains 700' of elevation, and some stream crossings require rock hopping, especially after rain or snowmelt.
Start at the trailhead on Shagroy/Belgo Road, at a little parking lot at the south end of Rudd Pond Park—leave your car snugly parked along the street if the lot is full. The blazed trail will take you over a small stream (look for the old dam on the right), and past Iron Mine Pond (known locally as the Ore Pit), where the trail splits three ways: the first left via a short red blazed trail to the Rudd Pond Camping area run by the New York State Park system; followed shortly by another split—veer slightly left along the white-blazed trail; the trail on your right bends around the pond and back to the parking lot.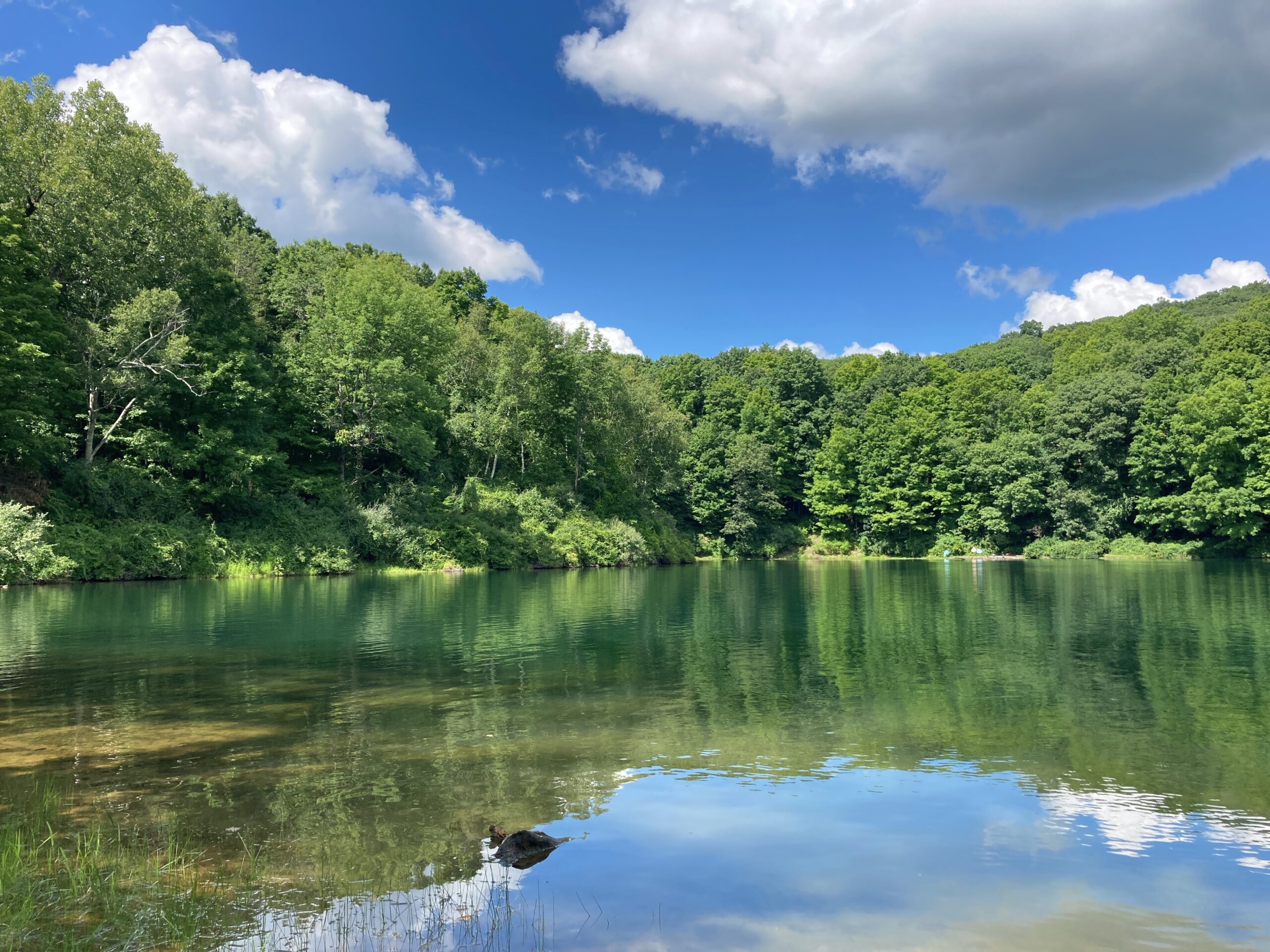 As a destination, Bear Mountain offers a delightful, um, peak experience, with a bare summit and giant cairn to climb for an even better view. Reputedly a former lookout, this pyramidal pile of large, stable rocks is dotted with resting hikers on popular days. Bear has the distinction of being the top peak in the state at 2,316 feet. The high point at 2,380 feet is, rather embarrassingly, not that near the top of Mt. Frissell, which lies mainly in Massachusetts some 1.5 miles west-northwest of the Bear. There are a few ways to get to the top, all but one in the strenuous category. We'll start with easy.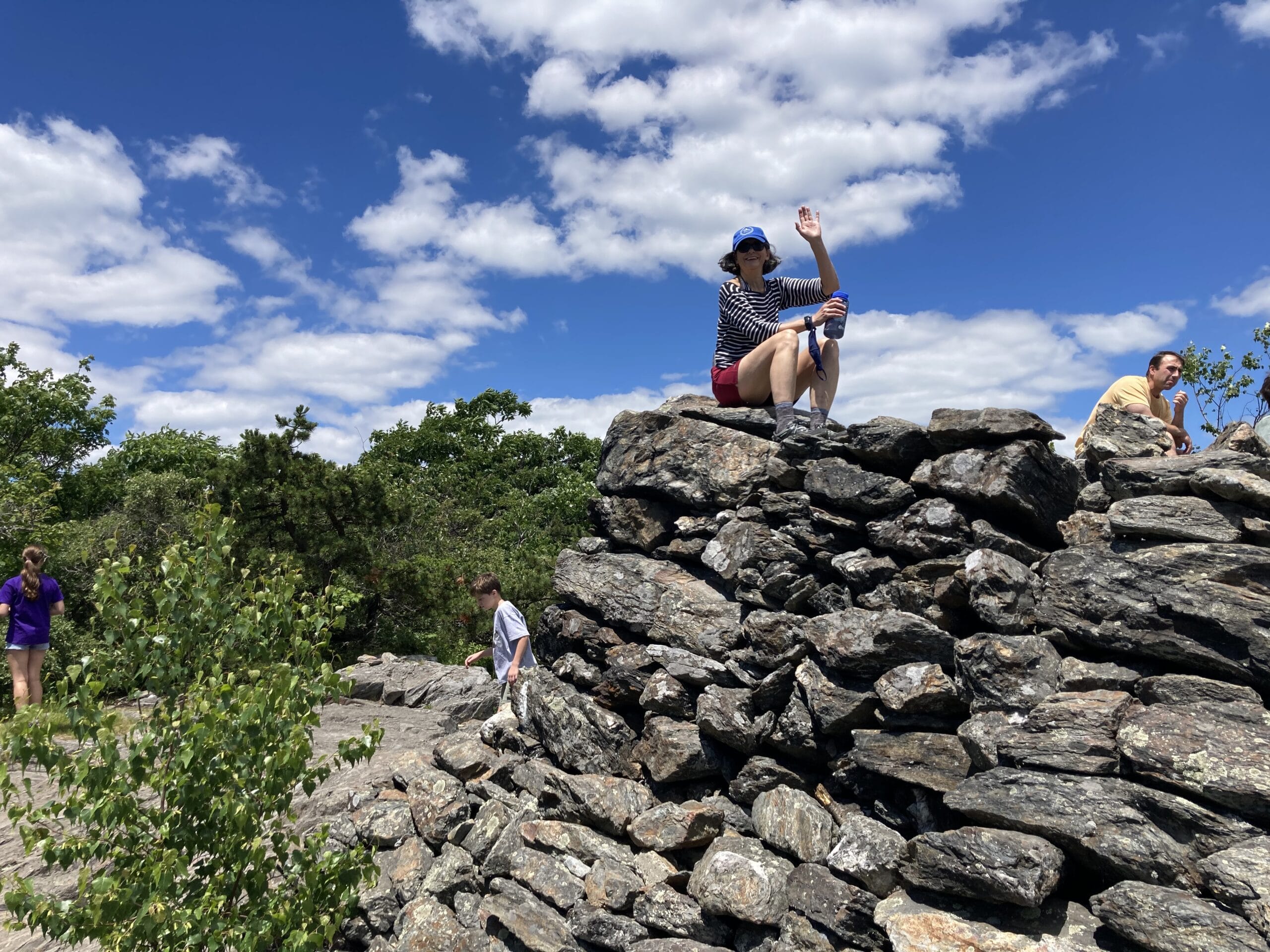 This rigorous trail is plenty enough for a day hike. At 1,738 feet, it offers a spectacular view. At Salisbury Town Hall go up Bunker Hill Road. Stay right until it ends at dirt parking lot labeled "Hiker Parking." You'll enter the Blue Trail system—follow the blue blazes. Near the top, the Appalachian Trail joins from the right. It uses white blazes. A few hundred yards from Lion's Head is an open plateau with a beautiful view of distant mountains and lush forest. (You may hear the faint hiss of a waterfall, but don't pursue it down the mountain into its thick growth. It's not as close as it sounds and potentially dangerous.) Near the peak will be a small clearing. It almost looks like a campsite. From here go straight up the rocks on the AT or take a circuitous but physically less demanding route by following the blue trail for a few hundred yards then doubling back to the peak. To continue to Bear Mountain, about 3.5 miles distant, head north on the AT.
Gardening
Slow down, take a deep breath, and grow some great tomatoes
By Andrew Stayman
One of the benefits of living here in the Northeast is seasonal change. For many, spring is the favorite. As temperatures warm up and daylight slowly grows longer, people head outdoors in droves for their favorite fresh-air activities, one being gardening.  Gardening can be a meditative, rewarding, and fulfilling activity that even provides unintended health benefits.
If you are an information and details type of person, maybe you want to know what growing zone you live in so you can determine what to plant and when.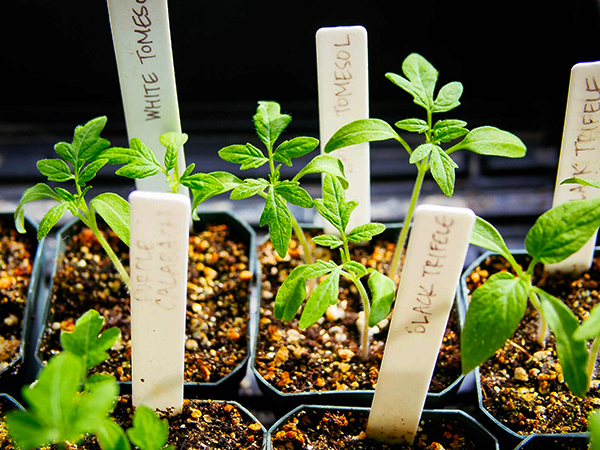 LINDA LY, GARDENBETTY.COM
LINDA LY, GARDENBETTY.COM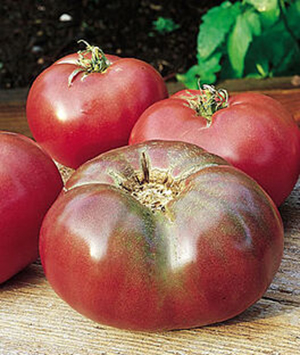 Water Sports
Being on or near the water in summer is, for many humans, heaven
A great way to stay cool in summer by enjoying the water. This area is replete with navigable waters, fishable lakes and streams, and swimmable ponds and quarries. Within 25 miles of Millerton are a dozen lakes, the mighty Hudson, the Housatonic River, Webatuck Creek swelling to Ten Mile River, and countless ponds. In a winter like 2020-21 it's cold enough for ice skating, ice fishing, and—for a real thrill at highway speeds, inches from the surface—iceboating.