Get Your Green On!
Area residents and visitors celebrated Earth
Day
Saturday, April 22nd, 2023, from noon to 4:00 pm on the Great Lawn at The Millerton Inn AND for virtual and in-person events before and after!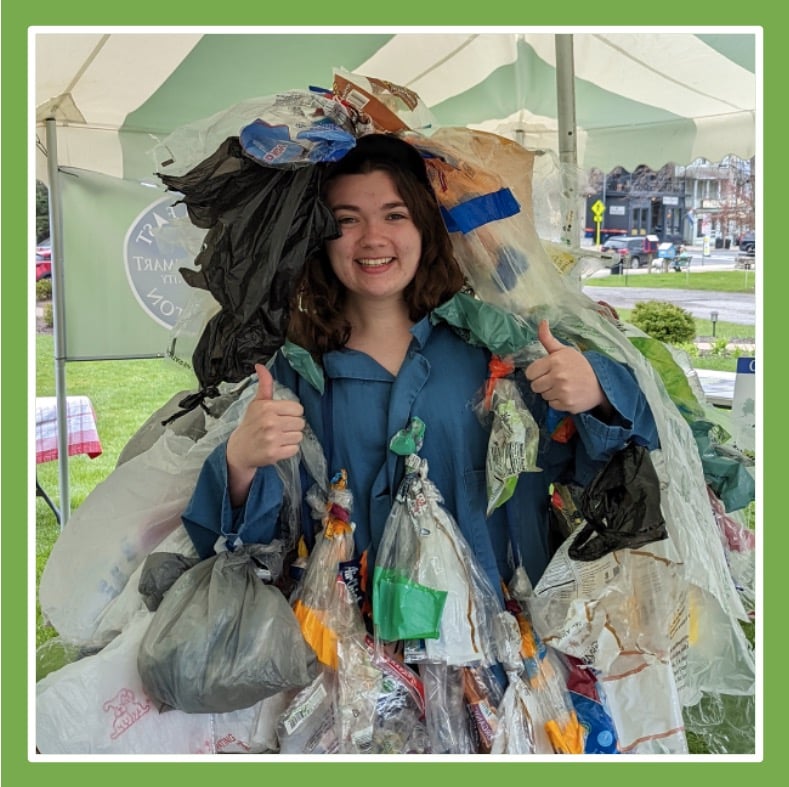 Preview Event
Wednesday April 19 6:30 pm presented by the North East-Millerton Library (In-person and via Zoom)
"Through the Mire: A Look at the Environmental History of the Erie Canal" A virtual presentation by David Brooks, Education Director at Schoharie Crossing State Historic Site in Fort Hunter, Montgomery County, N.Y.  Registration and more information here.
EARTH DAY
SATURDAY April 22 noon – 4 pm
On the Great Lawn at The Millerton Inn (parking on Century Blvd).
On The Lawn – come and "Get Your Green ON!"
Climate Smart Tent
– Make your home energy-efficient
– See the workings of a photovoltaic panel up close
– Talk to energy advisors, sign up for free consultations
– Learn about battery storage, induction cooking, heat pumps, and water filtration
– Guidance for managing invasive plants and planting natives
Spin-the-Wheel and win a sustainable commitment!
Creation Station: decorate your own KITE and poetry workshop – all ages
Student Science displays: Plastic sustainability
Take a test Ride in an electric vehicle
Souvlaki and beverages from The Millerton Inn
Electric Bike & Vehicle displays
Learn how to transform your bike into an electric one!
Affordable Housing Expo – 12 engaging panels of photos and text showing many of the hundreds of affordable home designs available, put together by a group of local affordable housing advocates, some of whom will be on hand to answer questions
North East-Millerton Library Book Sale
Village Merchants RAFFLE! – win gifts to support Rock Steady Farm
… and so much more!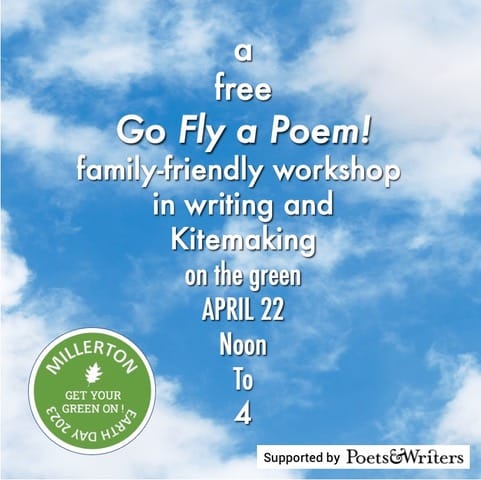 Nearby
9:00 am – 11:00 am. Volunteer Clean Up
11:00 am – noon. Compost 101 @ NECC.
Learn what you need to know to start your own compost bin at home! Katie Cariello, the School-to-Work Coordinator at North East Community Center and a certified Master Composter, will lead a two-part composting event on Earth Day, April 22. Join the NECC cleanup crew from 9 to 11 am to help with earth-care tasks around NECC — including giving the compost bins some attention — or join Katie at 11 am for a hands-on workshop to learn how to set up your own compost bin at home. All ages are welcome to drop in for the cleanup crew. Free registration (
click here
) is required for the workshop. For more information, contact
Paul
 Bengtson at 
paul

@neccmillerton.org
or call 518-789-4259.
10:00 am – 2:00 pm. Special Earth Day Farmers Market
3:00 pm – 3:30 pm. Designer Finds Fashion Show
7:00 pm – 9:00 pm. Concert and Student Poetry Slam @ Methodist Church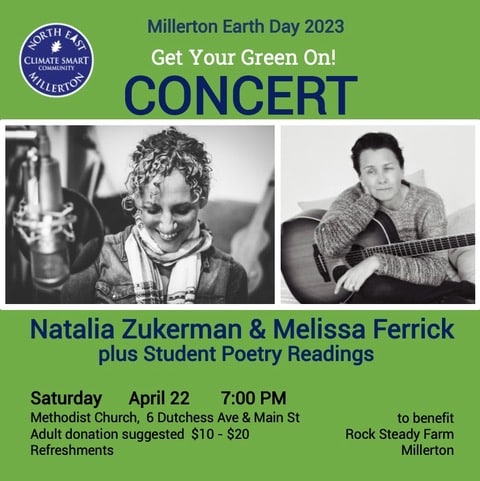 Join us for a fun evening of nature inspired poetry by local students mixed with blues, jazz, bluegrass and folk music by Natalia Zukerman and Melissa Ferrick.  Doors open at 6:30.
…and don't forget to stop by 52 Main for a special Earth Day Cocktail!
Check back for updates and new activities!
Encore Events
Saturday April 29 1:00 pm – 3:00 pm at the North East-Millerton Library
Kids Program by Cary scientist Ashley Alred.  This wonderful Art/Science session is aimed for 5 to 12 year old's, using microscopes with microscopic images for participants to view as well as compound microscopes & bug boxes for the participants to collect items from nature (not animals) to view under the  microscopes.  Participants will then be encouraged to use all these microscopic visuals to recreate a print using watercolors.
Sunday May 7 11:00 am at the Moviehouse
"What's the Rush" by Doug Tallamy, co-founder Homegrown National Park, followed by panel discussion and Q&A: Making it easy for individuals to "get started" planting native – and removing invasives.   Panelists: Julie Hart is Senior Manager of Stewardship and Education at the Dutchess Land Conservancy. Dee Salomon is the 'Ungardener'  – she writes, advocates, and consults on woodland restoration. Michael Nadeau is a leading authority in the field of sustainable, organic, and ethical land care strategies. Moderated by Homegrown National Park co-founder Michelle Alfandari.