Agritourism
21st Century Farms That Welcome Visitors
The Town of North East has been farm country since it was first settled by Europeans well before the Revolutionary War. With a variety of valley soils layered on epochs of mountain erosion and more recent glacial till, sections of level land, good rainfall, and numerous year-round spring- and mountain-fed streams, the area lent itself from the start to sizable, productive farmsteads of a hundred or more acres. They were Initially subsistence farms with some local sales of grain, poultry, beef, and pork. The coming of the railroad in the 1850s and the birth of Millerton, a station stop and siding, turned farmers into dairymen who shipped their milk either to New York City or to the Borden condensed-milk plant at the station. So it was for a hundred years or so, until trucks replaced the railroad and the count of local dairy farms fell from three dozen to the present handful.  Still, the farmsteads have remained, with empty cow barns but fields sown in feed corn, alfalfa, hay, straw, and lately barley, and some converted painstakingly to organic production.
Today, farming in North East
is richly
diversified, with addition of variety of modest operations that include small herds of
specialty
beef cattle, sheep raising for fleece and meat, cheesemaking
from goats and sheep
, gourmet lettuces, free-range poultry and egg farming, apiaries, orchards, and horse stables. Much of this new production is organic to NOFA standards. Their markets extend from local stands and commercial customers to some of New York City's best restaurants.
A few of these farms are open to agritourism, with scheduled tours and certain festivals celebrated depending on a farm's harvest and inclinations. Here's a starter list, all within a short drive of Millerton:
Chaseholm Farm Dairy & Creamery: Practicing regenerative agriculture. Grass-fed animals; raw milk, yogurt, cheese; beef; whey-fed pork; charcuterie with sausages, cured meats; farm store; farm tours in summer.  website
Dashing Star Farm: Organic sheep, goose, and chicken farm; eggs, lamb, wool, and beautiful wool products; farm visits not available until the pandemic is over: order by website and arrange curbside pickup via email: website
Daisey Hill Farm: Family friendly with pens of farm animals for visiting, a great resource for plants of all kinds, veggies in season, the best eating corn in the area, pumpkins and gourds in the fall, wreaths and greens and trees for the holidays: website
Herondale Farm: Free-range pasture-fed beef, pork, chickens, and eggs without antibiotics or hormones. Monthly shares through a meat CSA. Farm store with Herondale meats, produce from nearby farms, and baked goods.  website
McEnroe Organic: A large organic farm, store and rustic restaurant, with tours, programs, events; also compost and topsoil; organic turkeys for Thanksgiving. website
Rocksteady Farm & Flowers: Focused on weekly community-share agriculture (CSA) from its own harvest and that of neighboring farms, Rocksteady is a cooperative farm dedicated to social justice and sustainable agriculture. Has programs. website
Silamar Farm: A venerable farm run by the Schroeder family since 1962, these days focused on its lovely farm store with farm-raised, local, and regional fruits and vegetables, eggs, cheeses, breads, baked goods, flowers, and wide variety of spring potted plants, with a fresh ice cream counter.  Route 22 just south of Millerton. 
Willow Brook Farm: Dairy, cattle, pork, and vegetable farm. Pasture-fed, grain-finished Wagyu-Black Angus cattle; pigs who enjoy whole milk from the farm's dairy cows, no additional hormones or antibiotics; cured and smoked meats; farm tours by time or arrangement; farm store. website
In addition, two robust farmers markets available year-round: Amenia Farmers Market (website) and Millerton Farmers Market (website).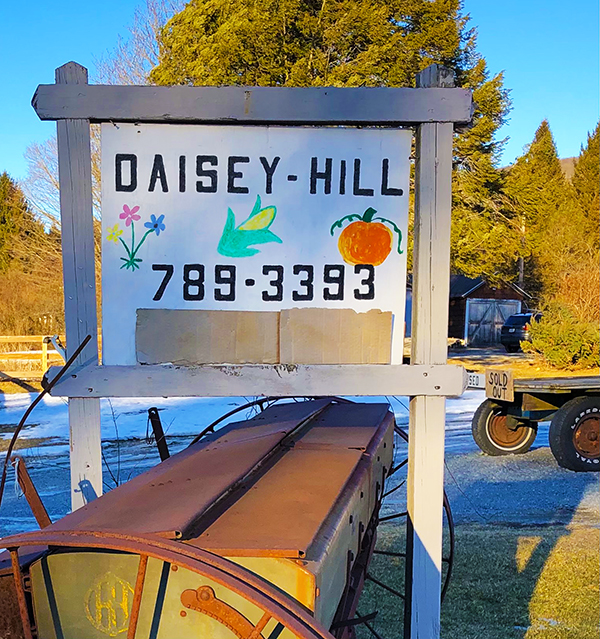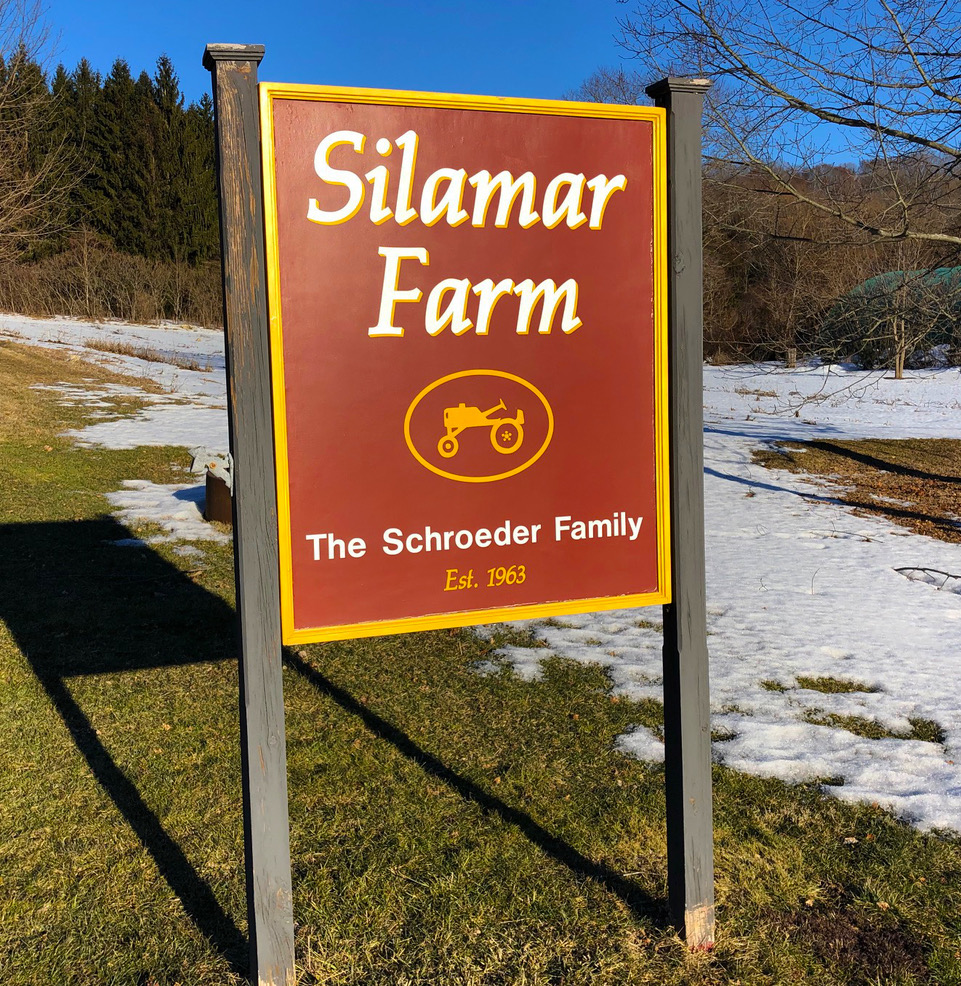 Books About Nature and Humans
We offer seven categories: Core Curriculum, Near Classics, Local and Specific Interest, How-To,  Young Adult, and Children, and Novels (a few classics, all thumping good reads). These should hold you through the next coronavirus pandemic. Many of them are stocked by Oblong Books and Music in Millerton. Should a book not be in on the shelf, the friendly folks there will order for you. The store also takes phone orders for outside pickup at 518-789-3797, and online purchases at oblongbooks.com. Shop local!
CORE CURRICULUM
John McPhee is the best nonfiction writer of this era. Much of his oeuvre takes on the outdoors and—sign of his continued relevance—stays in print. His work is observational: he hikes, fishes, canoes, hitches rides aboard ships, a coal train, and a geologist's pickup truck to absorb his subject and what his expert companions, his Virgils, have to offer.
First try a collection of his shorter pieces, such as Table of Contents or Giving Good Weight. His great book about Alaska is Coming into the Country. For a spellbinding book-length discussion of economic development versus environmentalism in the person of David Brower—one-time head of the Sierra Club and founder of Friends of the Earth—and several worthy foes, read Encounters with the Archdruid. For 660 breathtaking pages about rocks—well, geology and the folding of time in North America's surface layers—get Annals of the Former World, a Pulitzer-Prize winner. The epic effort was initially presented in five long New Yorker pieces and then books: Basin and Range, In Suspect Terrain, Rising from the Plains, Assembling California, and Crossing the Craton. Another subject of McPhee's environmental interest has included the Hudson River shad run.
Edward Abbey, Desert Solitaire (1968)

Wendell Berry, The Unsettling of America (1977)
Rachel Carson, Silent Spring (1962). 
The book started the backlash against industrial pollution and, let's face it, government-sanctioned ecocide. It is eloquent, scrupulously observed, compelling, and still fresh as a country spring morning before the DDT plane arrives. 
Annie Dillard, Pilgrim at Tinker Creek (1974)
James Hansen, Storms of My Grandchildren (2009). 
That rara avis, an activist scientist, Hansen was among earliest and most persistent voices declaiming the reality of global warming. He first warned Congress in 1988. When on this book tour, he came to Cary one Friday evening. His great enemy is "business as usual." The boys in Dallas and Houston have spent zillions trying to silence him and make him look bad. He's still out there, publishing original science, and these days raising support for a carbon tax.
Aldo Leopold, A Sand County Almanac (1949).
Probably the world's first exploration of ecology—at least since antiquity. This unassuming collection of essays about the natural world of Sauk County, Wisconsin introduced the notion of "land ethic" and is an uncontested gem. It should be a one-week course in every middle school throughout the world with field work and an assigned paper. 
George Perkins Marsh, Man and Nature: Or, Physical Geography As Modified by Human Action (1864) 
Peter Matthiessen, The Snow Leopard (1978). 
The author's account of his 1973 quest in the Himalayas for a sighting of this famously elusive creature and his own spiritual growth through the study of Zen Buddhism. Only one photo of the smoke-colored cat had ever been taken before their journey: in 1970 by zoologist George Schaller, Matthiessen's companion throughout the Tibetan Plateau (above). In fact, most of Matthiessen's work, fiction and nonfiction, closely renders and considers the natural world.
Bill McKibben, The End of Nature (1989).
Our most eloquent voice on the urgent subject of global climate harm, McKibben has written a dozen books, most recently and imperatively, Falter (2020). This is his first.
David Quammen, Song of the Dodo (1997).
Quammen's through-theme is evolution; here and in more recent books he explores what we have control over and what is preordained in our genes.
Henry David Thoreau, Walden: or, Life in the Woods (1854).
This is the title page of the first

edition, with a drawing by his sister. (Thank you, Wikipedia)
MINOR CLASSICS
Bill Bryson, A Walk in the Woods: Rediscovering America on the Appalachian Trail (2006)
Jared Diamond, Collapse: How Societies Choose to Fail or Succeed (2005)
David George Haskell, The Forest Unseen (2012)
Naomi Klein, This Changes Everything (2014)
Elizabeth Kolbert, Under a White Sky (2021),
The Pulitzer-winning science journalist's latest collection of articles. 
Elizabeth Kolbert, Sixth Extinction (2014)
There have been five so far, most of them catastrophic; The New Yorker's superb science journalist finds evidence we are in the sixth, but it won't be the worst (except for us).
William Bryant Logan, Sprout Lands: Tending the Endless Gift of Trees (2019)
Richard Luov, Last Child in the Woods (2005)
Naomi Oreskes and Erik M. Conway, Merchants of Doubt (2010)
How a handful a scientists, bought and paid for by death-dealing industries, obscured the facts, embedded counter narratives, successfully planted doubt when the scientific consensus was as close to certain as science gets, and set back the cause of dealing rationally with global warming by a quarter of a century or more. 
Michael Pollan, The Botany of Desire (2001) among several high-caliber investigations of humans and their natural environment.
Anne Raver, Deep in the Green (1995)
Nathaniel Rich, Losing Earth: A Recent History (2019)
Suzanne Simard, Finding the Mother Tree: Discovering the Wisdom of the Forest Knopf (2021) 
William Stoltzenburg, Where the Wild Things Were (2008)
E.O. Wilson, The Naturalist (1994).
A leading biologist, world's leading ant authority, champion of biodiversity, and author of more than 30 books, Wilson describes how his deep interest in social animals and their communities was stirred and evolved.
LOCAL AND SPECIFIC INTEREST
Susan Allport, Sermons in Stone Norton (1990).
All about New England stone walls. 
Charles D. Canham, Forests Adrift Yale (2020).
An esteemed Cary Institute scientist's summary statement of a career studying and teaching about northeastern forests, their resiliency, and the mostly deleterious effects humans have had and are having on them, from deforestation and acid rain to anthropomorphic climate warming.
Tim Flannery, The Weather Makers: How Man is Changing the Climate and What It Means for Life on Earth Grove Press (2005)
Louis V. Grogan, The Coming of the New York and Harlem Railroad Louis V. Grogan publisher (1989).
Most railroad histories are penned by academics; Grogan was a railroad man who spent much of his life on the Harlem. His appreciation is deep and his archival intake vast. Trains buffs will wallow in the detail. (Where oh where is E.M Frimbo?) Almost too many photographs to count.  It's out of print, alas, but available through your library.
Donald W. Fisher, The Rise and Fall of the Taconic Mountains Black Dome (2006)
This happened not once but several times, and they've been mightier than any Roman Empire. Persuasive.
Robert Root, Walking Home Ground: In the Footsteps of Muir, Leopold, and Derleth Wisconsin Historical Society Press (2017)
Harry Schroeder, The Millerton Farmer Silimar Farm Press, Moore & More Printing (2020) 
David L. Strayer, The Hudson Primer: The Ecology of an Iconic River University of California (2012)
Douglas Tallamy, The Nature of Oaks Timber Press (2021).
The famed ecologist, author, and lecturer describes the life of oaks, and the lives they enable, month by diverting month, then how to plant one and which species will thrive on your property.
Robert and Johanna Titus, The Hudson Valley in the Ice Age: a Geological History & Tour Black Dome (2012)
Valerie Trouet, Tree Story: The History of the World Written in Rings Johns Hopkins U. Press (2020)
Tom Wessels, The Forest Forensics: A Field Guide to Reading the Forested Landscape Countryman Press: Norton (2010)
Frank Wilczek, A Beautiful Question: Finding Nature's Deep Design Penguin (2015).
A Nobel-Prize-winning physicist and MIT professor tries to knit it all together, and along the way provides much erudition and elucidation, deflates a few profundities and misapprehensions, and helps the casual stroller in the halls of science ponder a few imponderables.  
HOW-TO
David Pogue, How to Prepare for Climate Change Simon & Schuster (2021).
Pogue is the credentialed how-to guy with the hokey sense of humor. He wrote an electronics column for the Times before he realized is true medium is video, such as Nova, for which he's done dozens of programs. This guide benefits both from the concision required of TV Pogue's urge to explain. It touches on just about everything you should think about to be resilient in the coming climate catastrophe, including where to move if your local digs start to make you feel like a sitting duck.
YOUNG ADULT
Green Machine: The Slightly Gross Truth About Turning Your Food Scraps into Green Energy by Rebecca Donnelly
Celebrate the innovation and science that helps turn your food waste into green energy. See how food scraps are composted, collected, and processed, transforming trash into biogas and electricity. It's a green machine! It's a celebration of sustainability and the important role we humans play in the energy cycle.
Old Enough to Save the Planet by Loll King.
Greta Thurnbrerg is not alone. Meet twelve young activists from around the world who are speaking out and taking action against climate change. Learn about the work they do and the challenges they face, and discover how the future of our planet starts with each and every one of us.
We Are Water Protectors by Carole Lindstrom, illustrated by Michaela Goad
The Mess That We Made by Michelle Lord
A cumulative tale that portrays the impact of trash on the ocean and on marine life, and invites young readers to take steps to save our seas.
The Forest Man: The True Story of Jadav Payeng by Anne Matheson
This is the true story of how one young boy dedicated his life to creating and cultivating an expansive forest that continues to grow to this day. In a world impacted by climate change, Jadav Payeng's inspirational story shows how one person's contributions can make a difference in helping to save our environment.
CHILDREN
Hello Lighthouse by Sophie Blackall
Explores the life of one lighthouse as it beams its message out to sea through shifting seasons, changeable weather, and the tenure of its final keeper.
Wolf in the Snow by Matthew Cordell
When a wolf cub and little girl are lost in a snowstorm they must find their way home.
Kitten's First Full Moon by Kevin Henkes
When Kitten mistakes the full moon for a bowl of milk, she ends up tired, wet, and hungry trying to reach it.
My Friend Earth by Patricia MacLachlin
Readers of all ages will pore this spectacular book. Its enticing die-cut pages encourage exploration as its poetic text celebrates everything Earth does for us, all the while reminding us to be a good friend in return.
The Lorax by Dr. Seuss
NOVELS
TC Boyle, Friend of the Earth
Rajat Chaudhuri, The Butterfly Effect
Cherie Dimaline, The Marrow Thieves (YA)
Amitav Ghosh, Gun Island
Barbara Kingsolver, Flight Behavior
Emmi Itaranta, Memory of Water
N.K. Jemisin, Broken Earth series, starting with The Fifth Season
Garbriel Garcia Marquez, Love in the Time of Cholera
Chigozie Obioma, The Fisherman
Peter Mathiessen, Far Tortuga
Thomas McGuane, Ninety-Two in the Shade
Sherri L. Smith, Orleans (YA?)
Alexis Wright, The Swan Book
If we've forgotten anything, if you have a recommendation, or if you think a book in our list should be praised or dropped, please let us know via email to climatesmartmillerton@gmail.com.